Naraka Press announces the release of:
SOL: A Light Novel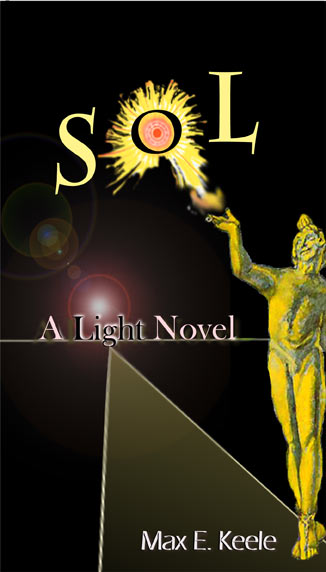 You are cordially invited to the greatest party ever.
The Anniversary of the Pyramids comes but once a millennium— everyone who's ever been anyone will be there! Refreshments, psychedelics, and magicks of all flavors will be served.
Count a reckless young man and his talking salamander in—if the witch who invited them doesn't nuke the whole thing first!
When offered a ride in an ancient DeSoto driven by a witch, an anchorless young man named Rupert and his salamander sidekick, Py, embark on a peculiar adventure that takes them from page to page across the desert to an elsewhere Stonehenge, and a place far removed from anywhen.
The witch invites them to attend her Anniversary of the Pyramids party, and things turn decidedly weird. A surreal landscape begins to fill with an assortment of bizarre characters and events leading inexorably to an even more bizarre climax. Their journey becomes a search for the meaning of will and self, and an exploration of the very suspicious nature of reality.
Sound like fun? Get your copy today!
February 2012
Naraka Press
Paperback $9.99


ISBN-13 978-0615594248
ISBN-10: 0615594247
eBook $2.99
ISBN-13 978-1-4661-0369-6